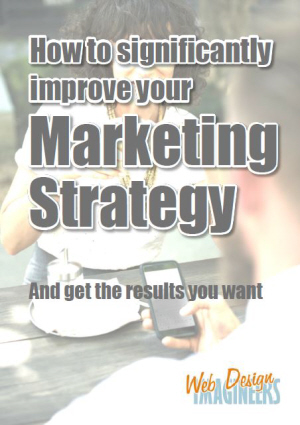 How to significantly improve your marketing strategy
FREE WHITEPAPER
How can you improve your company's growth rate, create a strong degree of stability and develop significant strength in your marketing results?
Let me tell you a story…
Geoffery Toynbee-Smith is the CEO of a group of Hairdressing Salons. He and his directors were seeing a current downward trend in customer sales & services and could not fathom out why. They were doing everything right, had completely rebranded
and upgraded their salons, added more chairs and retrained the staff. What were they missing? They needed something to attract customers, engage them and keep them coming back. How?
Some simple words of advice
Geoffrey's 19 year old student daughter hit the nail right on the head one evening and it made Geoffery sit up and realise that they were not embracing mobile technology. This is what would make that significant difference!
She simply said "Have you got a mobile app for your company? Did you realise how many hours consumers, especially younger ones, spend on their mobiles? Do you realise that the mobile is probably the most powerful marketing tool there is today?"
"You need to invest in a mobile app Dad… and now! This will begin to change things for your company… big time".
Learn More by downloading your FREE whitepaper now. No strings attached, no email needed. I know you will be back to find out more after reading this!
I look forward to hearing from you soon
Best wishes
GRAHAM