Welcome to our Business Leadership Video Course
.
We are going to explore today's Leadership Gap in business. This 30min Video course covers a huge range of subjects to help you get leadership back on top of your agenda every day!
This 30min course is available for a one time payment of just £24.95
It comes with a no quibble money back guarantee if you are not completely satisfied.
Over 70% of businesses are currently experiencing Leadership shortfalls. This video eneavours to cover this problem with a well researched set of valid points, aimed at striking the right balance in your business.
You will learn
:
Leading by example
Continual improvement
Being goal oriented
Taking responsibility
Being decisive
Giving credit where it's due
Building confidence
and many more vital subjects
You will be able to apply what you have learned easily and descisively to your everyday business activities and your interractions with colleagues and staff.
Watch this comprehensive video now and also pick up a copy of our latest leadership ebook "Taking Control"
This 30min course is available for a low, one time payment of just £24.95
Grab instant access to this comprehensive video course by clicking the button below. Secure payment with PayPal
(After your purchase, you will receive a password and a link to go to your Video Course Page.)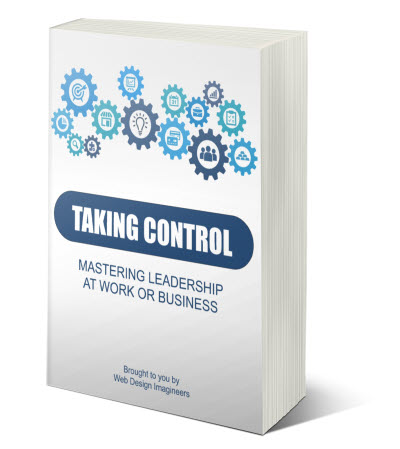 "Discover How To Inspire Your Team, Become an Influential Leader, Take Control and Make Things Happen"
You'll Learn The Secrets To Developing The Skills Within You To Become An Effective Leader Faster Than You Ever Thought Possible
Are you someone who's currently managing a team?
Do you have a special cause that needs to be told and inspired onto others?
Are you an entrepreneur wanting to get investors and partners on board with your idea?
Are you a coach, speaker or consultant wanting to make an impact with your audience and clients?
Do you want to standout and become a leader in your industry?
Are you a personal trainer or fitness instructor wanting to lead your clients?
Or perhaps you're a parent wanting to lead your children into the right direction.
If you said 'yes' to any of the above, then you need to check out this book!

GET YOUR ACCESS TO THIS COURSE TODAY