Web Design Services
.
There are literally hundreds of web design & development companies out there who all claim to be the best and will blast off about how good they are. Nothing wrong in blowing your own trumpet, I say!
However… I'm not here to tell you how wonderful my firm is… I want to see what I can do for you, to help you with your business and give you the best customer experience and a finished product which you will be very happy with.
Your web site is the hub of your business. It is the virtual shop window. So good web design is important.
[Graham J. McLusky M.D.]
What Would You Like To Do
?
You may be starting out and need an immediate web presence, or you might need a new site because the old one is tired or not mobile friendly. You might wish to sell a product online or a service. Whatever your reason, I am happy to look at what you want and help you achieve it.
I am happy to design and supply you a great web site and give you as much or as little access to it as you need to make your own updates. Updating it yourself will save some money in the day to day running of your business but if you want me to handle all that… that's no problem.
What Sort Of Costs Are Invloved
?
New Web Sites
.
Costs will of course vary, depending on the complexity of your site but I will always offer you a fair quotation and full proposal outlining all costs involved. A simple, small, starter web site (around 3-4 pages could be in the region of £395.00.
A multi product e-commerce site with standard shop and no reporting might be around £750.00
Alway happy to discuss matters to see what will work for your budget.
Domain Names & Hosting
.
A single .co.uk domain is around £12.00 p/a
A single .com domain is around £20.00 p/a
Hosting is done at a third party internet service provider on an annual basis. Starting at £69.00 p/a
Management Service
.
I offer a complete web site management service, along with hosting and domain registration. There are various costs involved but all aimed at making this very affordable for you. Billed on a monthly basis.
Full Management Service
.
One Domain Name (Renewed annually)
Single Web Site Hosting (Renewed annually)
Monthly checks and background site maintenance
Four small updates per year (This of course depends on the size of the updates!)
£20.00 per month
Part Management Service
.
This is for Clients who already have their Domain & Hosting done by another party
Monthly checks and background site maintenance
Four small updates per year (Again, depends on the size of the updates!)
£15.00 per month
Ad Hoc Management Service
.
Updates and changes billed on an individual basis, as the work is done
Domain Name/s (annual renewals)
Hosting Accounts (annual renewals)
Background site maintenance (You will be notified each time any updates need to be attended to)
Domains and Hosting
Updates & Changes to pages and content
Based on £35.00 per hour
Background site maintenance (Normally just updating the core software and peripherals as they become due for updating)
IRO £10.00 per time (This could be perhaps 4 times a year)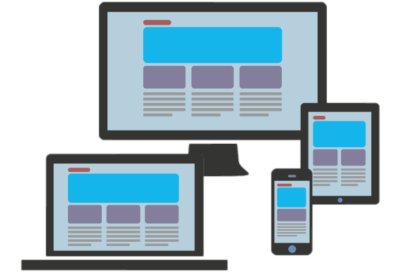 Responsive Web Designs
.
With today's customer demands, your web site must be "Several Sizes – Fits All", to give visitors a great browsing experience.
If your web site responds well on all devices… you will win the day on the search engines and in giving your visitors the best mobile experience too! It's no good hoping for the best… your customers have the last word and will move off to your competition if your site fails them in any way.