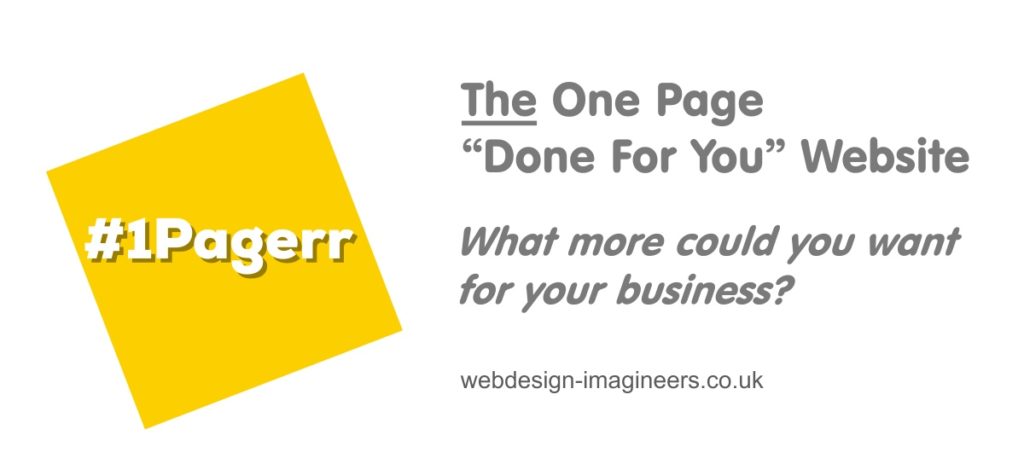 THANK YOU!
Thank you for investing in our 1 Page Web Site – #1Pagerr – We are sure you will be very happy with the results.
Please fill in the form below so that we may be in touch with you to gather your information, images, content etc for your new website.
We will email you as soon as possible. Thank you.
Graham McLusky (MD)
0800 026 0766
graham@webdesign-imagineers.co.uk